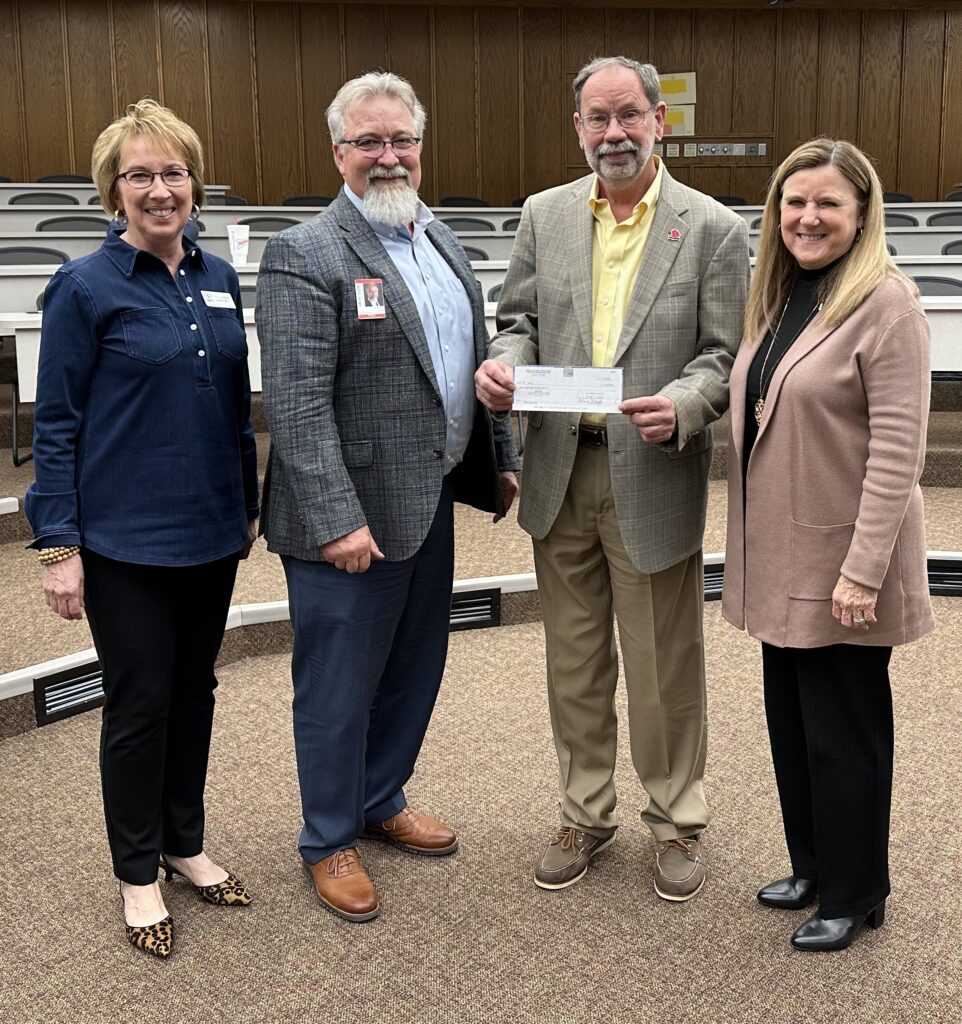 To donate by credit card, please call 580.250.5607 during normal business hours.
How Contributions are Distributed
TOTAL AWARDS BETWEEN JANUARY 1, 2000 AND December 31, 2020
$2,763,959 SCHOLARSHIPS
$69,615 EMERGENCY GRANTS
$177,450 STAFF ACTIVITIES/IN SERVICE
$70,000 ENTREPRENEURIAL SCHOLAR
$500 STUDENT LEADERSHIP STIPENDS
$400,000 (REPAID UPON SALES) – STUDENT BUILT HOUSE FINANCING (7 HOUSES) 
THE FOUNDATION PROVIDED APPROXIMATELY $800,000 IN STUDENT FINANCIAL ASSISTANCE
FROM ITS CREATION IN 1980 THROUGH 12/31/1999.
NEXT STEP SCHOLARSHIPS
Tuition scholarships for high school seniors of the current year and previous year
TRADITIONAL FOUNDATION SCHOLARSHIPS
Scholarships for adult students based on financial need
EMERGENCY GRANTS
Emergency grants are provided for items such as utilities, uniforms, tools, eye glasses, books, fees, certifications and transportation.
Tina Truman
GPTC Practical Nurse Graduate
Brandon Strange
HVAC Student
Ken Taylor Memorial Scholarship Recipient
(funded by the GPTC Foundation)
Great Plains Technology Center Foundation
4500 SW Lee, Room 138
Lawton, OK 73505
– Karen Bailey –
Executive Director
[email protected]
580-585-1285
GREAT PLAINS TECHNOLOGY CENTER FOUNDATION, INC.
OFFICERS AND TRUSTEES
Denise Floyd, Chairman
Kent Jester, President
Shane Lupi, Vice-President
Jason Smith, Treasurer
Tammy Morales, Secretary
Ex-Officio:
Clarence Fortney, Superintendent
Kathy Banks-Monroe
Amanda Bay
Hon. Loyd Benson
Grannon Billingsley
Dr. George Bridges, DDS
Rhonda Clemmer
Ben Crawford
BG (r) Jesse Cross
Phil Ferrell
Fred Fitch 
Mark Henry
Lane Hooton
Phil Kennedy
Lisa Marion
Dan Mullins
Larry Neal
Johnny Owens
Jill Peters
Nita Russell
Keith Thomas
Clay Zelbst